February 16, 2013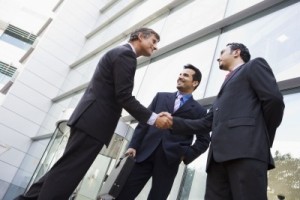 If your loans are not doing well, you may feel like you are alone in your fight to stay afloat. Perhaps a bad credit loan could be just what the doctored ordered! But before you jump into anything, read on to find out the best strategies for securing a reputable bad credit loan.
Things to Avoid
Do not be afraid to lodge a complaint if a personal loan company that has acted improperly. If companies are found to have used illegal methods, you may not be responsible for any interest that they had charged you. Do not be intimidated by them.
Do not take out multiple personal loans. Avoid getting multiple loans at one time. This will put you in a place where you won't be able to get the money paid back, no matter what salary you're making.
Do not consider personal loans unless there is some type of emergency. Do not use it to buy something that is not necessary. Do not use a personal loan to pay for frivolous items like new dresses and furniture. This is wasting money. Remember that you will have to pay the loan back soon.  However, if you need the money, here are some things to keep in mind.
Things to Keep in Mind
Keep you eye out for bad credit loans that do things such as automatically rolling over loan charges to your next payday. What happens is people end up always paying the charges and fees, and never paying off the original loan. Some customers have paid much more than the amount of the original loan before they can get out of it.
When you develop your new household budget, you need to focus on avoiding any more bad credit loan emergencies. You can't rely on faith to get you through this time. You still owe money, and you must be able to repay your debt.
Should your payment come due for a personal loan, and your loans will not allow you room to pay, request an extension for the loan. A good number of bad credit loans offer short-term extensions such as a day or two. Do bear in mind that these extensions often cost extra in fees.
A good tip for people looking to go about personal loans is to look at the Better Business Bureau's website prior to signing with a particular lender. This will allow you to see whether the lender is reputable or not which should give you some comfort when signing your agreement.
Other Tips to Keep in Mind
Don't be too relieved when you secure a personal loan. It is crucial that you keep your paperwork handy, and always be aware of the due date of your loan so that you can pay it back on time. If you fail to pay the loan on time, you're going to accrue enormous fees and also collections will proceed.
Do not enter into a bad credit loan facility that is not 100% crystal clear, in writing, about the interest rates that will be charged and when the loan is due for repayment. The Truth in Lending Act requires certain disclosures. If a company won't disclose rate and fee info, they are probably scammers that will cost you big time in hidden fees.
Ask about potential fees. These charges can creep up on you, so always find out what they are. Some people find out that they owe a lot more than they originally thought after getting a loan. Do your best to avoid this by, reading all the information you are given, and constantly questioning everything.
Make Astute Decisions
Your bad credit loan does not have to be a nightmare if you do your homework. If you plan for the process, you can get your loan paid off more quickly. These tips can help you make a good choice about getting a loan and you can now do it wisely.